PROJECT DETAILS
Business Development Project l 4 Weeks
Deliverables
Sitemap

Wireframe

Responsive High-Fi Prototype

Developed Wordpress site



About Alden Image



Alden Image is a B2B web solutions agency that provides custom application development, design, user experience research and interaction design.





Role

Lead Designer, UX/UI



Challenge



Redesign the Alden Image branding and the client facing website.




Design Toolkit


Information Architecture

Content Audit

To understand the former site and its content, I ran a content audit listing all the web components and features. Based on this, we collectively decided what to keep, what to remove and how content can be integrated into a more intuitive information architecture.



Sitemap

In order to determine the user paths and structure, I assited the team through brainstorming sessions where we discussed the primary motivations, objectives of the organization, user needs and content hierarchy. I formalized my final concepts into a site map that I would use to find solutions.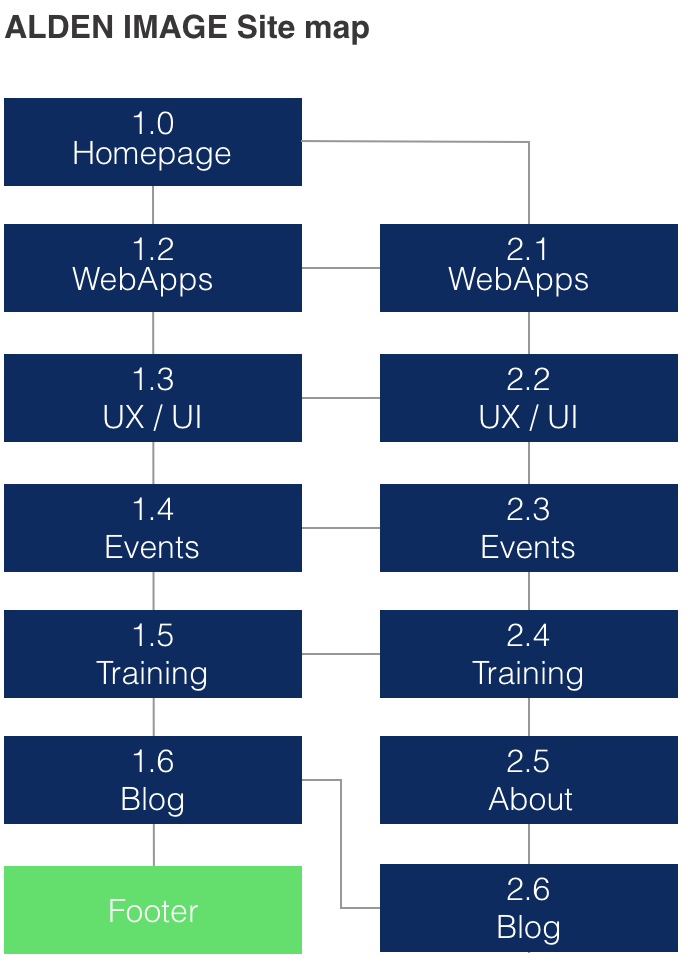 Concept



In order to hit the four week deadline, the chosen idea was to utilize the Parallax website layout, which sees the background of the web page moving at a slower rate to the foreground, creating a 3D effect as you scroll. When used sparingly it can provide a nice, subtle element of depth that results in a distinctive and memorable website experience.





Wireframes



To test the design I created interactive low fidelity wireframes and conducted five speak-out-loud sessions with stakeholders. During these sessions, I was able to identify a few drawbacks in the initial layout version. After iterating on our design we conducted three more testing sessions with interactive wireframes. When we were completely satisfied with the current version we applied high fidelity design treatment to the wireframes.

Contribution—I created low and high fidelity prototypes since I was the only designer for this project on the team.





Version 1




Final version



Colors

The website colors were selected from within the Alden color palette in the Brand Guide. Tints of colors were permitted as long as the integrity of the color is maintained. Gradients were not permitted.
Typography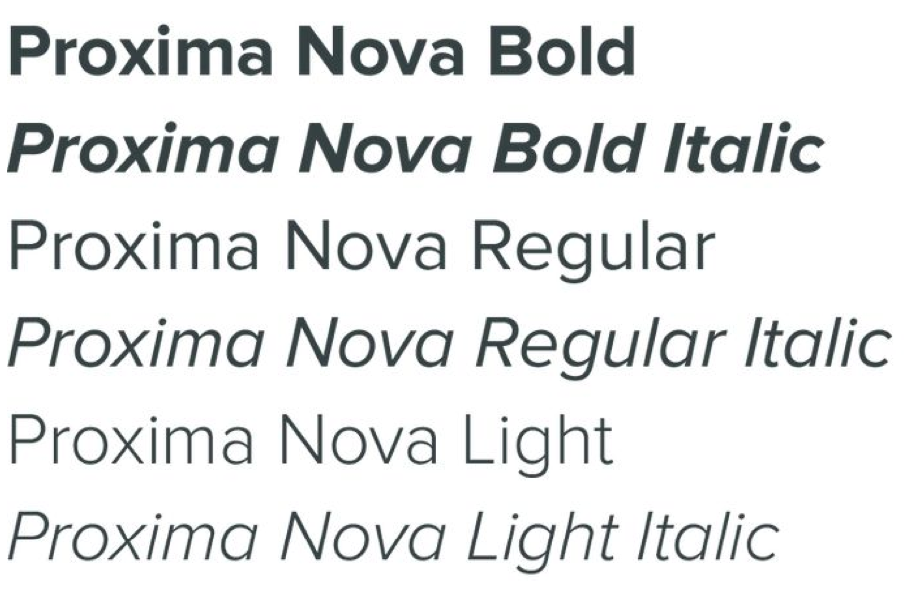 Buttons & Icons


Hi-Fidility Mock ups

FIrst iteration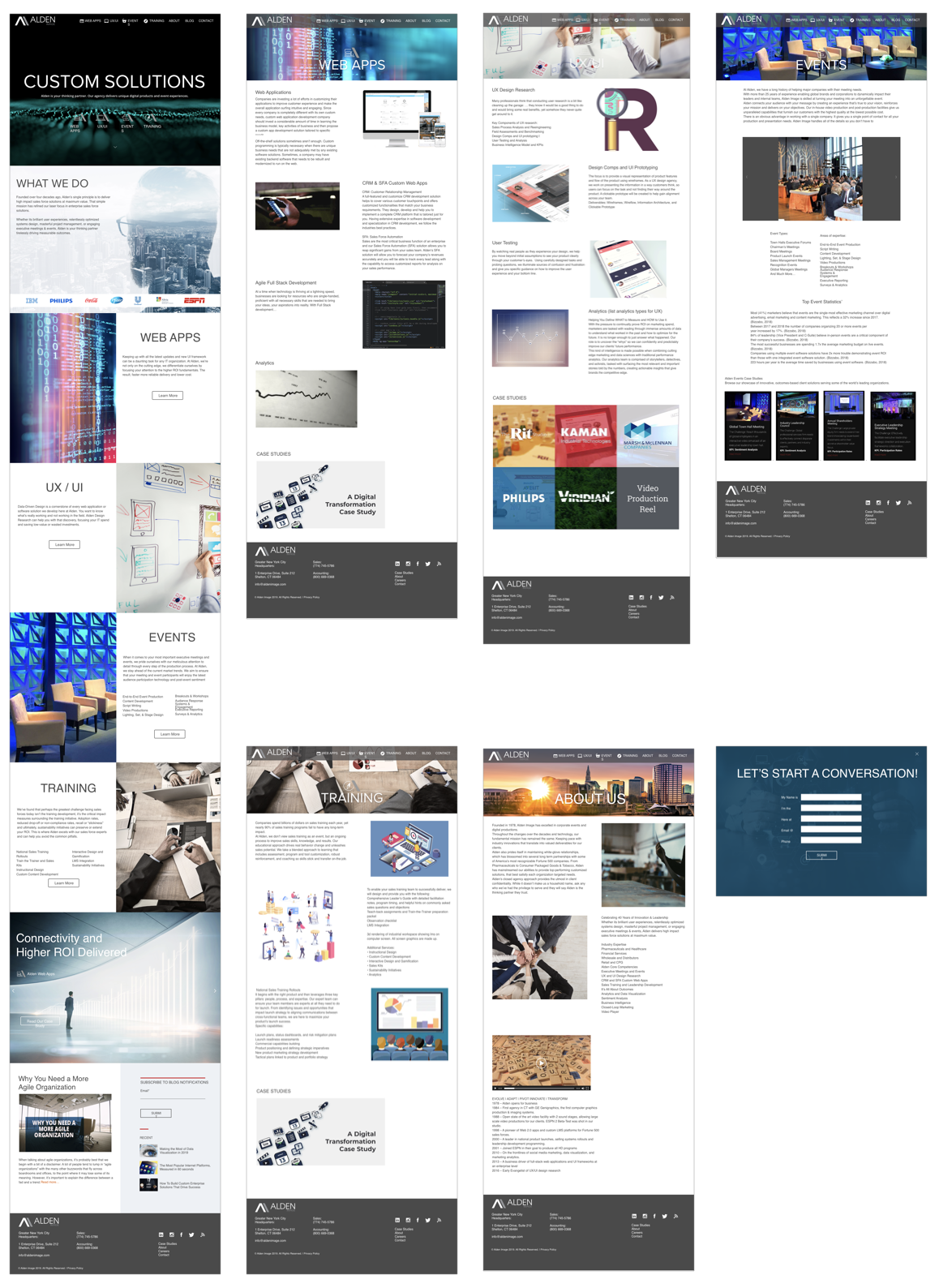 Final version


Takeaways
While working on this project I had great experience to practice my teamwork, collaboration, and accountability skills. I learned that dividing the workload and owning a part of the project is a key to productivity. Also, I was once again reassured that user testing and iteration will always deliver positive results.

Thank you for reading!